What is WhatsApp hack tool and how to use it?
Here you can know about the WhatsApp hacking. In WhatsApphacking, you need a tool, and its name is WhatsApp hack tool. It is an online application. It helps you with advance data and spy collection features for mobile and Smartphone devices. This application will keep all logs and record all messages. If logs or important messages are deleted, then you don't have to worry. This spy tool will help you to find that. It also keeps records of calendar events, notes, and calls. It also helps you to find GPS location, routes, etc.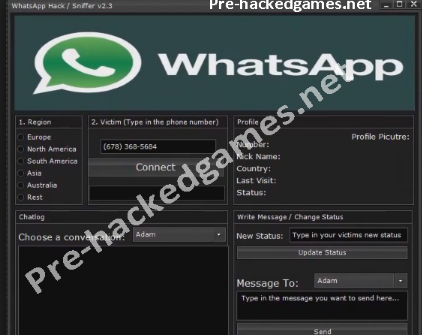 Working method of WhatsApp spy
Before using this tool, you have to activate first. After activating this on your monitor, you can access all of your WhatsApp spy features and data from any personal computer or Smartphone. Then you don't need to physically access WhatsApp on your phone. You have to log in your account from control panel from where you can adjust settings. After starting it, you can download any data or collect any data from your spy-enabled phone, and you can access anything of it.
Difference between WhatsApp sniffer and other apps
• Accessibility- you can access your phone 24hours when you want from anywhere with the web based control panel
• Value – it gives you great value for free. You don't need any costs of the fee.
• The power of apps – the power of this application is very higher. Just because it is an onlineapp. You can gain all of you needs this app.
• Simple – this app is very simple any people can handle this, and it is a great solution hacking nowadays.
This whatsapp sniffer app is very important to every person. It is a great invention of the hacking tool. Anyone can use it for safety.